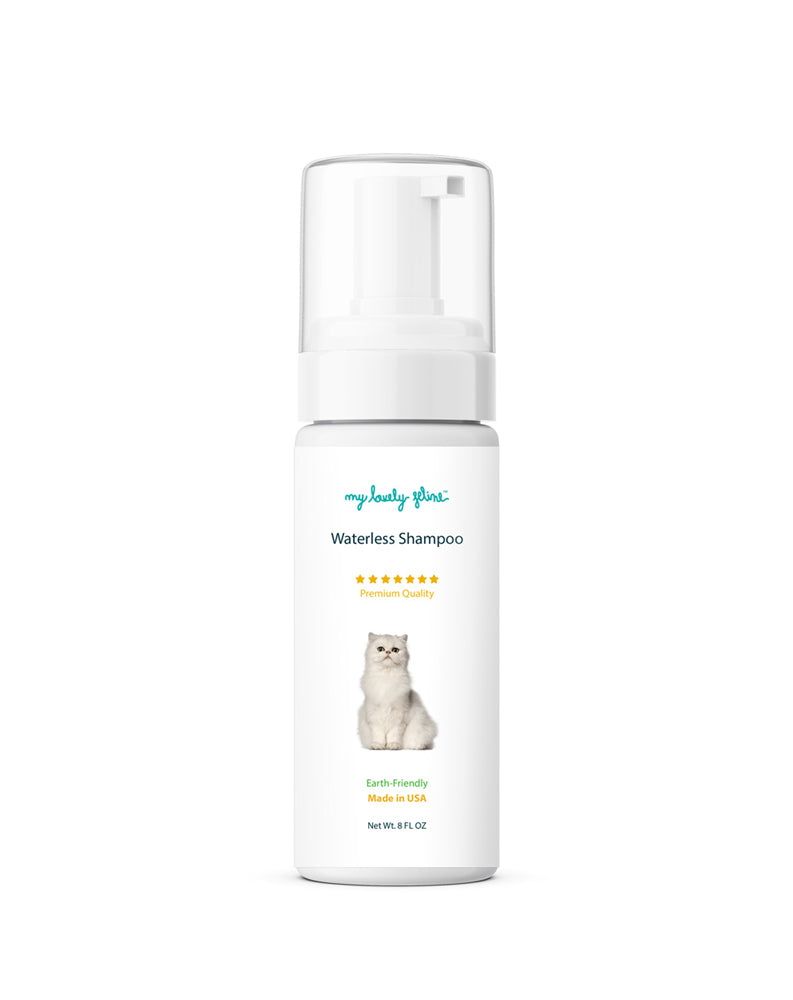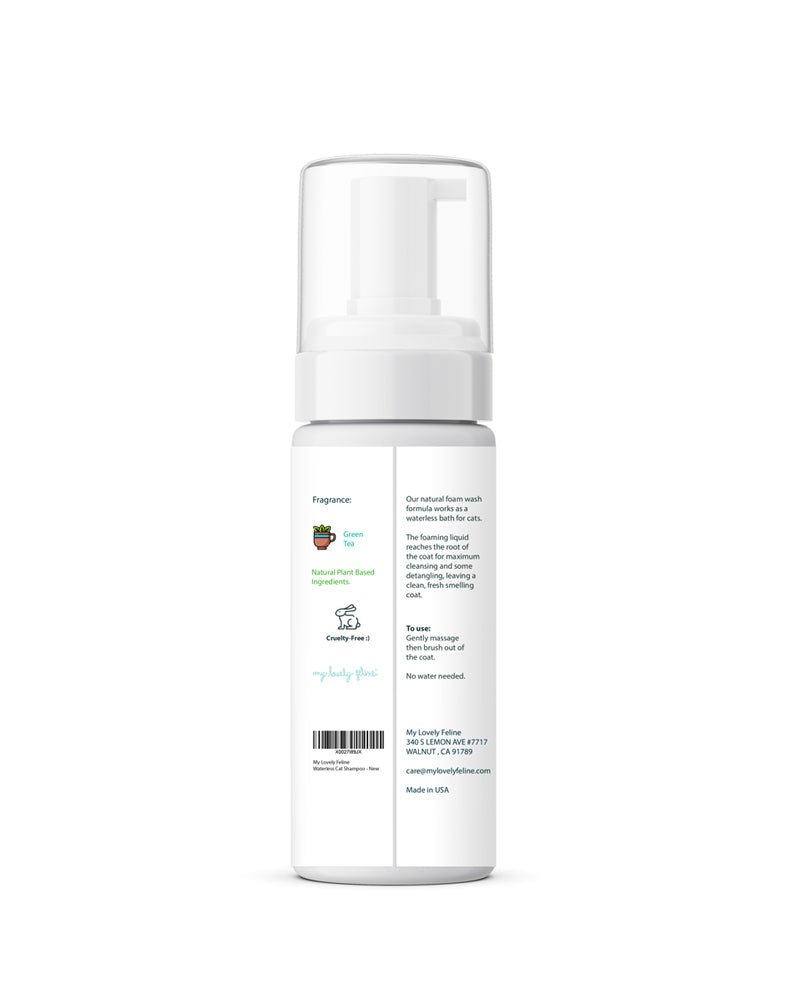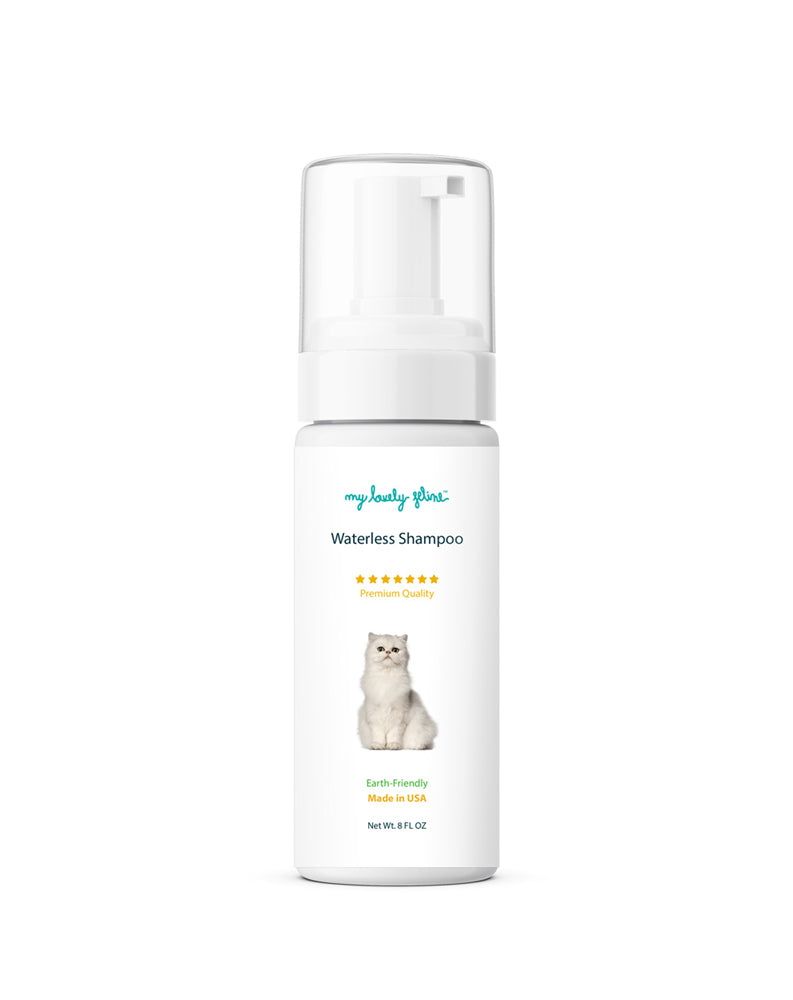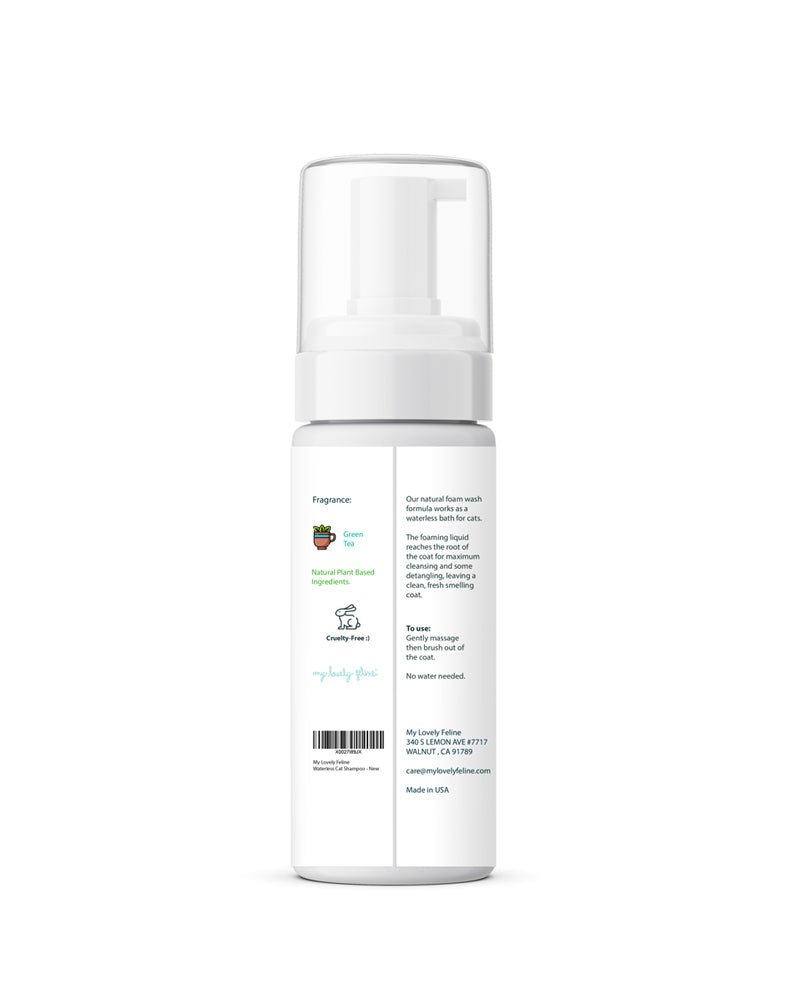 Feline Waterless Foam Wash—Made in USA
1 Year Risk-Free Trial!
Feel free to try it for 365 days. Don't love it? We'll pick it up for free and give you a full refund. No Fine Print, No Questions Asked!
Our natural foam wash formula works as a waterless bath for cats. It can safely be applied directly to the coat to provide a clean and soft feel, a delicious and light smell, and an amazing appearance. 
The foaming liquid reaches the root of the coat for maximum cleansing and some detangling, leaving a clean, fresh-smelling coat.


To use: 
Gently massage, then brush out of the coat.
No water needed.
All our products are made to keep your environment, your pet, and the earth healthy and clean!


Made with love in the USA
Earth-Friendly 

Cruelty-Free 
NO Harsh Chemicals
Sulfate free


Ingredients: 
Water, Tween 20, Glycerin, Natural Green Tea Type Fragrance Oils.



Natural Blend

:


Our promise to you:
365 Days Money Back Guarantee. No Questions Asked.

Free Returns

World Class Customer Service, Pre- and Post-Purchase.
 US Shipping Times: 3 to 7 Business Days