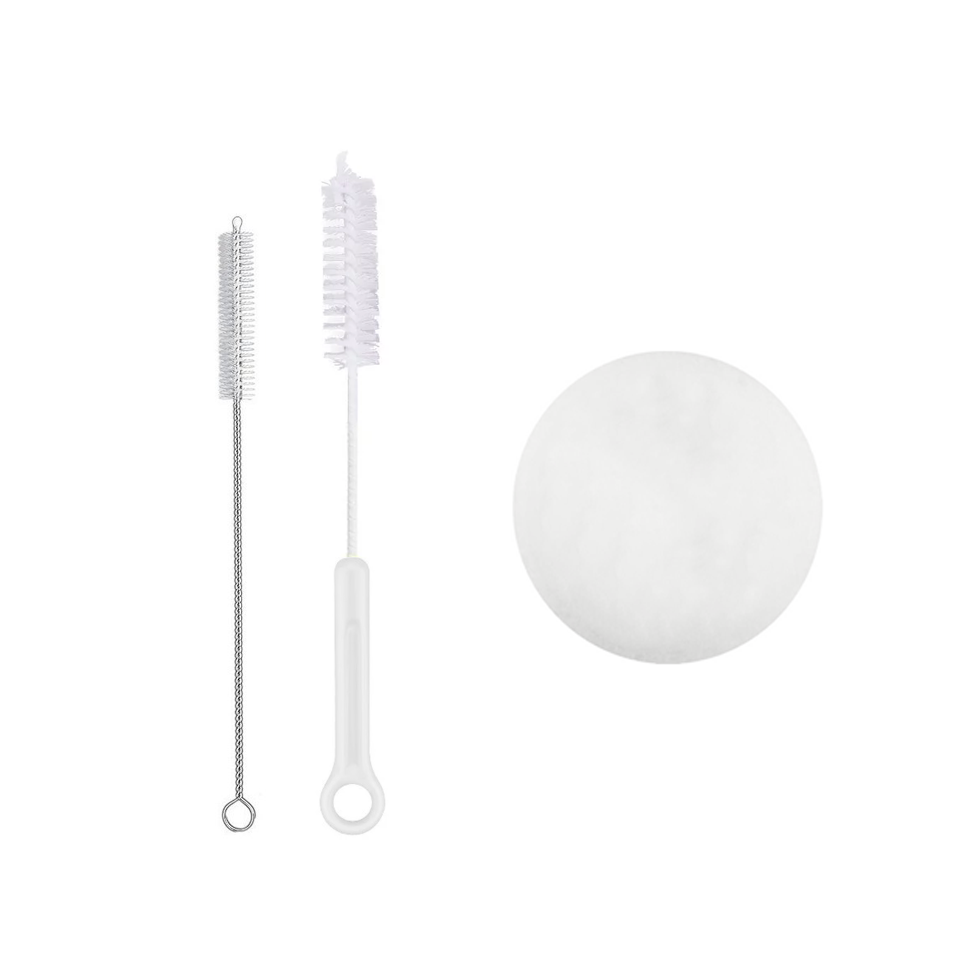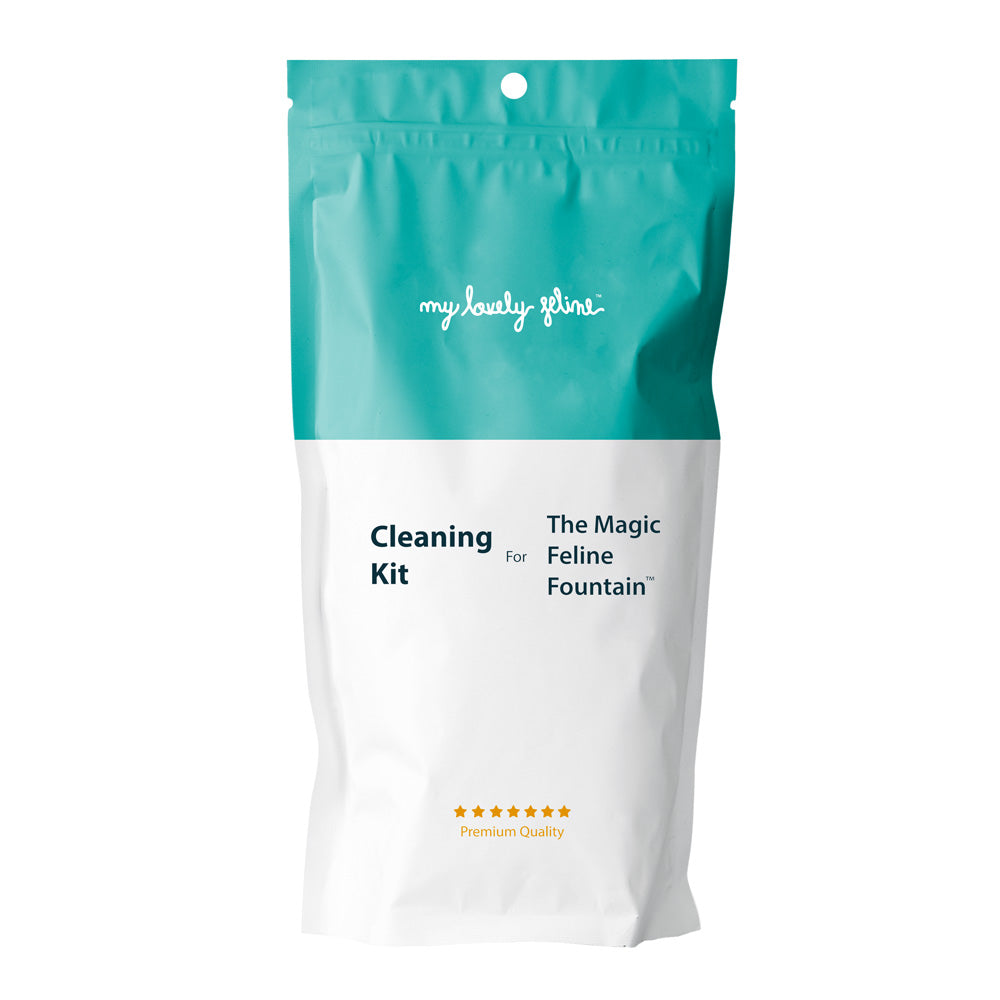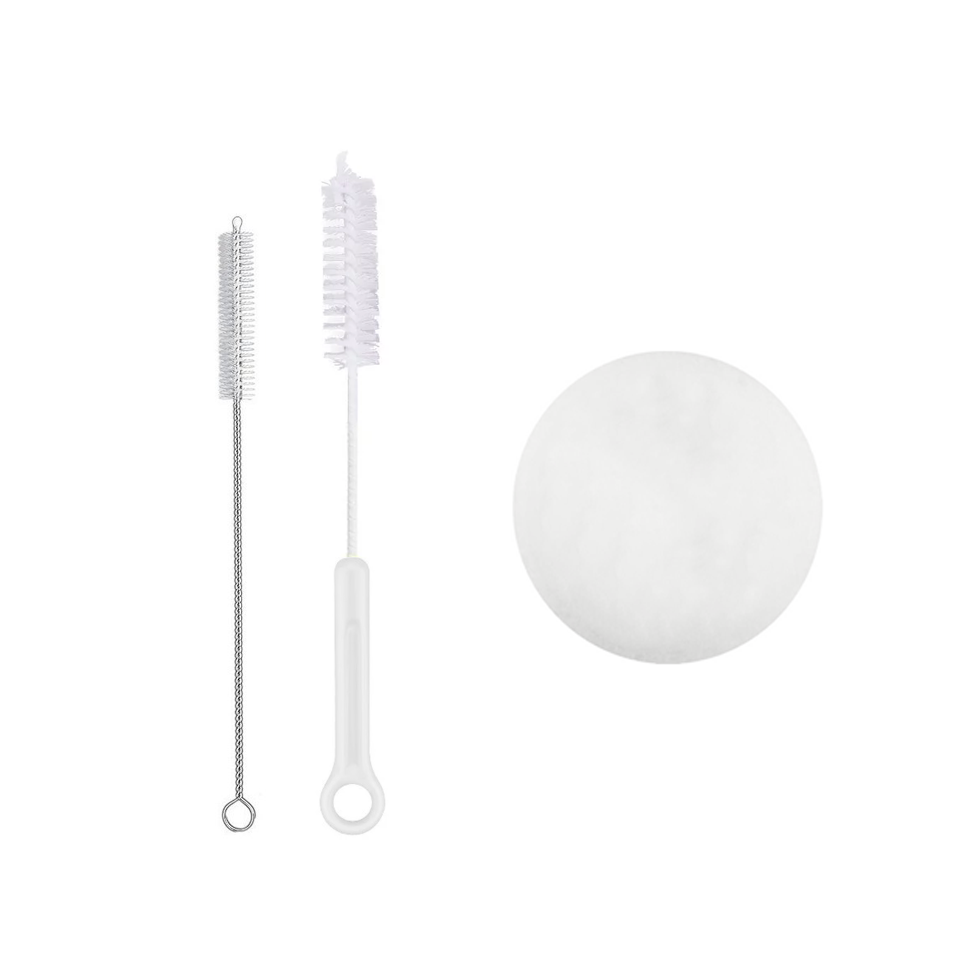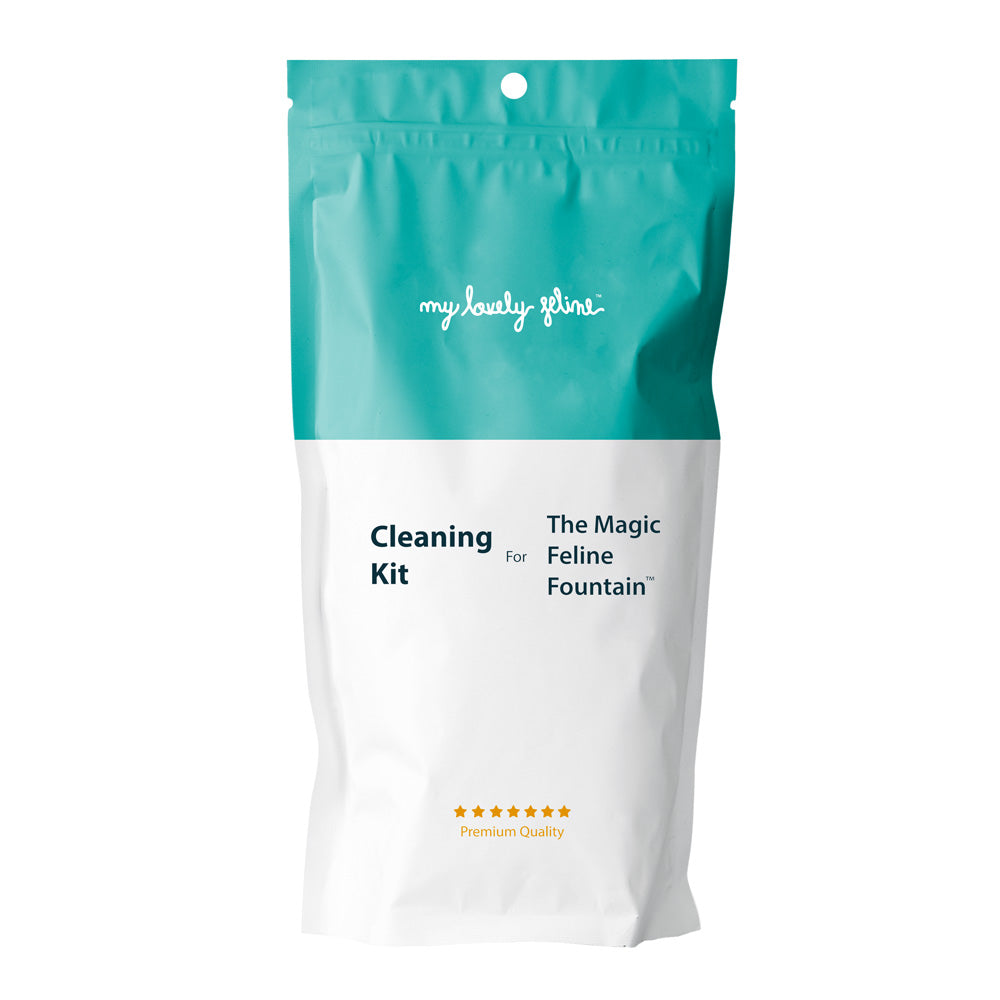 Cleaning Kit for The Magic Feline Fountain™
With this very practical cleaning kit, you'll be able to clean every part of the fountain even the most difficult ones to reach. 
Includes:
1 thin bristle brush for the water outlet tube.
1 medium-sized brush for the bigger parts of the fountain.
1 soft sponge.
We recommend replacing the cleaning kit with a new one every 6 months for better hygiene.
Never use detergents

Detergents may contain toxic ingredients for your cat, so avoid using detergents to clean the fountain. Just use abundant water and clean it thoroughly with the fountain's cleaning kit or your cleaning set of convenience.